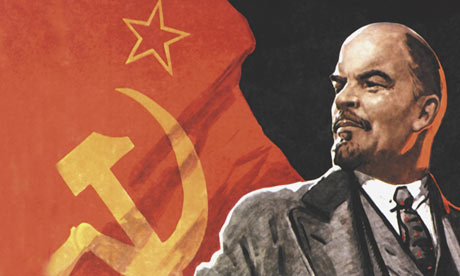 From "Where is your America?" by IMPRIMIS of Hillsdale College, Hillsdale, Michigan, 49242 Vol 11, No. 8., August 1982
The fact is that we live in a time of fateful challenges. As a people and a nation we are under test.
This challenge is, of course, Marxism-Leninism. There is no mystery in its strategies and tactics. It has always been concrete and spelled out in black and white. It has also been openly and actively tested in the economic, political, and ideological struggle for control around globe.
Lenin, the founder of the first Communist state, put it simply: "First we will take Eastern Europe, then the masses of Asia. We will encircle the last bastion of capitalism, the United States of America. We will not need to fight. It will fall as a ripe fruit into our hands." And, "We must practice coexistence with other nations, until we are strong enough to take over by means of world revolution…. We are not pacifists. Conflict is inevitable. Great political questions can be solved only through violence…. It is inconceivable that Communism and capitalism can exist side by side. Inevitably one must perish."Rykov, Lenin's successor in the Council of Soviet Commissars, corroborated: "It is our duty to inculcate in the minds of nations the theories of international friendship, pacifism, and disarmament, encouraging their resistance to military appropriations and training, without ever relaxing our own efforts in building our military equipment."
Manuilsky, a prominent Soviet professor at the School of Political Warfare, said: "The bourgeoisie will have to be put to sleep. We shall begin by Launching the most spectacular peace movement on record. There will be electrifying overtures and unheard-of concessions. The capitalist countries, stupid and decadent, will rejoice to cooperate in their own destruction. They will leap at another chance to be friends."And Khrushchev, a more contemporary Soviet prime minister, said: "We cannot expect Americans to jump from capitalism to Communism, but we can assist their elected leaders in giving Americans doses of socialism until they suddenly awake to find out they have Communism."
Today, Marxism-Leninism represents a most complex and powerful doctrine developed by Communist theoreticians and practitioners in every corner of the world. 'Its universal library offers dynamic political weapons and comprehensive theories, diversified approaches and seductive slogans. On one side of the globe, there is the Yugoslav moderate theory of reformed Communism and participative economy which lures masses into socialism. On the other side of the earth there are Chinese slogans which are more productive in inflaming a Communist revolution.
Marxism-Leninism is particularly effective on the semantic level where it exhibits a devastating duality. It lulls its adversaries to sleep, while at the same time it mobilizes its followers to revolutionary action. The Communist International's Seventh Congress concluded that open use of revolutionary terminology does not promote the Marxist-Leninist drive for world domination. Therefore, "revolution" has been changed into "liberation," "world conquest by the proletariat" has been changed into "peace and socialism," "armed seizure of power and liquidation of the bourgeoisie" has been rephrased to read "peaceful and gradual transition to socialism."
Even the word "Communism," which every revolutionary is so proud of, has been changed into "progressive, "anti-Fascist" or "liberal." Further, to confuse their adversaries, the Marxist-Leninists have devised a new language which uses old words in the basic vocabulary. When they say "imperialism arouses the wrath of the people and digs its own grave," they mean "through our manipulation of the local Communist parties, and with a vast auxiliary corps of dupes ; and sympathizers, we so arrange matters that the free enterprise system and democracy are destroyed from within. All we need to do is push it into the grave."
Thus, the free, complacent, conscience-stricken, guilt-ridden, sex-sodden, drug-driven, decadent, and often antagonistic societies have been manipulated by goal-oriented, dedicated, and shrewd Marxist-Leninist dialectics into a notorious period of so-called peaceful coexistence and plain overt hostilities. "Detente" has become not the hope of free people everywhere, but rather their doom. "Detente does not necessarily spell out the end of the struggle between the two social systems," says Pravda. "The struggle will continue between the proletariat and the bourgeoisie."
In other words, the so-called detente is nothing more than a form of Marxist-Leninist art skillfully geared toward pacifying the American public by encouraging them to act ridiculously nice while the Communists kick the daylights out of them. The result is that the free world continues to shrink. Democracies cannot handle periods of low-tension confrontation. They have – an almost universal desire to believe that peace is the natural condition of man, that armies are temporary nuisances, that conflicts of interest can be dissolved simply by a policy of good will. Unfortunately, nothing is further from the truth; but for some reason free people prefer to believe it.
From "Where is Your America" by Libor BromReprinted by permission from Imprimis, the monthly journal of Hillsdale College. August 1982, Vol. ", No. 8.
"Reprinted by permission from Imprimis, a publication of Hillsdale College." SUBSCRIPTION FREE UPON REQUEST. ISSN 0277-8432. Imprimis trademark registered in U.S. Patent and Trade Office #1563325.